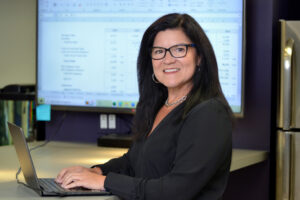 Amy serves as CFO and has a background in financial and accounting consultancy, with a specialization in merger and acquisition due diligence. She is responsible for financial diligence on all new investments, supporting portfolio companies' CFOs, and implementing and monitoring their financial and performance reporting.
Amy has acted as interim CFO for many of FIP's portfolio companies. In addition to her work with the investment team she is responsible for FIP's accounting and compliance reporting functions.
Amy has more than 15 years of experience serving private equity and corporate clients in merger and acquisition advisory disciplines. She spent 12 years in public accounting, nine of which were in PricewaterhouseCoopers' Transaction Services practice, dedicated to coordinating and executing due diligence and related merger and acquisition consulting services.
Amy also has experience in carve-outs, adjustment mechanism disputes, and arbitration submissions. She has played a key role in various engagements for clients, ranging from small, privately held companies to large multinational corporations. In addition to her domestic deal experience, Amy has worked on numerous international transactions, including in the United Kingdom, Switzerland, Germany, Italy, France, and Mexico.
Amy serves as a Director of Acme Cosmetic Components, W.A. Jones, and Miljoco.