Founder & Managing Member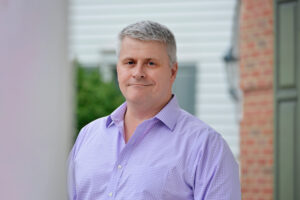 David is responsible for developing FIP's investment strategies and oversees the team's expansion to support growth, expand product and manufacturing capabilities, and develop new geographic markets, including China and the European Union. He works extensively with the management teams of portfolio companies to identify constraints, building tactical and strategic plans to overcome them and drive growth.
David has led companies through significant margin expansion through metric driven management, the addition of process engineering resources, new quality programs and the cultivation of a continuous improvement culture. He implemented targeted collection programs, monetization of slow moving and excess inventory and disciplined cash flow forecasting strategies to drive up liquidity and yielded 25%-75% capacity improvements and significant reductions in working capital by introducing lean manufacturing concepts. David chairs the Investment Committee and supports the team in sourcing, negotiating, and conducting due diligence for prospective acquisitions.
Before founding FIP in 2009, David spent ten years as a Partner at a Cleveland, Ohio-based private equity firm, Kirtland Capital Partners. At Kirtland he was active in all aspects of sourcing, executing, managing, and exiting investments, partnering with management teams in a broad range of industries.
As part of his role at Kirtland, David served as director on the boards of multiple portfolio companies, positioning him to better support management teams' efforts to develop and execute their strategic and operational plans. He played a leadership role in delivering growth and operating improvement in many portfolio companies including PVC Container, Instron, RTape, Truck Bodies & Equipment International and Stonebridge. He also led business development efforts through a marketing program focused on investment banks, brokers, and other deal referral sources.
Before joining Kirtland Capital, David was a Vice President and Manager of Underwriting in the Structured Finance Division at KeyBank in Cleveland. A graduate of Allegheny College, David earned a master's degree in business administration and a law degree from Case Western Reserve University.
David has acted as the interim CEO of Acme Cosmetic Components and W.A. Jones. He is currently the Chairman of Advanced Probing, Acme Cosmetic Components, W.A. Jones, and Miljoco. He is a Director of WRWP.